We all are aware that education plays a vital role in our life as through education. we learn not only the basics of our life but also groom ourselves, equipped ourselves in every possible manner so that we can gain a thorough knowledge of the field whatever we choose maybe it management, IT, etc where after gaining knowledge through education we can implement the same and add to the society through our experience but also add value to our life by giving ourselves as well as our family members a good life and a good career to ourselves.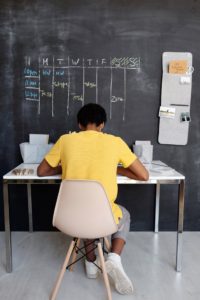 Now as we all are aware that there is a sudden break of COVID-19 which is also declared as a pandemic situation have totally changed the lifestyle of us as now we are in a social distancing mode and we have been advised also to stay at home and maintain social distancing so as to keep ourselves safe from these pandemic diseases. Now in this situation education industry have also been changed as now it is not possible for any school, colleges or institutions to operate themselves like past methods where students used to visit these places to gain an education but rather today education industry need to come up with various methods and techniques and differential approach for imparting education to students as education is important and necessary in our life and this situation we can term as new normal life as we need to survive and make ourselves accustomed with this pandemic situation. So in this scenario first of all the education industry needs to educate everyone about this disease to spread awareness so that students can understand the sane and also guide them with the safety and precautionary measures to protect themselves from this deadly illness. Hence the school needs to develop themselves with remote learning techniques and distance education over online so as one can study from home and also all the queries should be resolved in online mode only. 
As now in this pandemic situation, we are left with only one choice which is digital media. So in conclusion we can say that in this situation education industry also need to develop themselves rapidly and accustomed with these online techniques of learning and can also say that it will be not difficult as now there are many supporting applications also through which we can impart education to our students as it, not only facilities learning but also give live classes more opportunities to freelancing teachers, recording mode for study later, group study, examination and results, and analysis and many more features to be counted. So this is our new era or age of learning which every school, colleges, and institutions must implement effectively and efficiently.