Providing top-quality education to our children remains our main priority as a parent. So choosing the school for a child is a major step for your child's future. With the rapidly growing number of pre-schools, primary and secondary schools all around us, how do you choose the one that best fits the specific needs of your child?
These are the main factors when selecting a school for your child.
1. Distance from Home
When choosing a school for your child, the main priority is to find a school from the near proximity of your residence.
This becomes necessary from a security perspective and to stop your kid from suffering the recurrent discomfort of a journey to and from his/her faculty each day.
You have got to think about your child's comfort and make sure that the school is close enough for you to achieve within the shortest time whenever required as an accountable parent.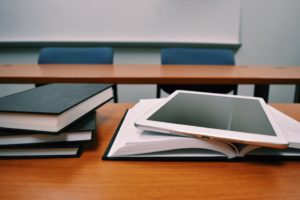 2. Academics, Curriculum and Extra-Curricular Activities
What a child learns and experiences in his/her early years stays with them for all times. Ensuring the school meets the best standards of excellence in terms of its lecturers, teaching methodology, tutorial information and ethical standards ought to be your biggest priority.
Extra-curricular activities like outside games, team sports, art & craft, hobby concepts, education, dance together play a huge role in shaping a child's overall growth.
They can add an additional come near your child's capability for learning and additionally sharpen his/her intellectual skills. Hence the existence of the proper facilities and trained employees to facilitate this facet of your child's education is equally necessary.
 3. School Payment Fees
In 2019, most of the parents think that enrolling their children only in the most expensive private/international schools – assuming they are the best, courtesy their unreasonably high fees and an impressive array of hi-tech facilities.
Instead, you need to focus on whether you are getting full value for the money you are paying in terms of quality, safety, facilities, extra-curricular activities and the assurance that the all-round development of your child is being taken care of in the best way possible.
The school which has an online payment facility also has the sure benefit in this day and age. It allows parents for cashless payments of school fees through cards on mobile phones over the internet. It very convenient compared to traditional payment methods including the total cost and time savings. It also eliminates the security risks that come with handling cash money.
  4. School Environment and Safety of the Child
Safety in school permits kids to seem forward to being in good environment, promoting social learning. If by any probability, their safety isn't met, kids are at constant risk and can stop showing up. Promoting school safety creates an open space for kids to learn and explore many new things.
Students of all ages need a secure learning setting for his or her higher education and development. Research continues to illustrate children who feel unsafe at school perform worse academically and are more at risk of getting indulged in drugs. Also notifying the parents comes in handy as it gets rid of missing any vital info from the school.
 Conclusion
Selecting the proper school for your kid will be a troublesome, discouraging call.
While the standard of education remains the utmost criterion, the chance to develop your child's inventive, physical and social skills is a key attribute that has equal importance.